Service Details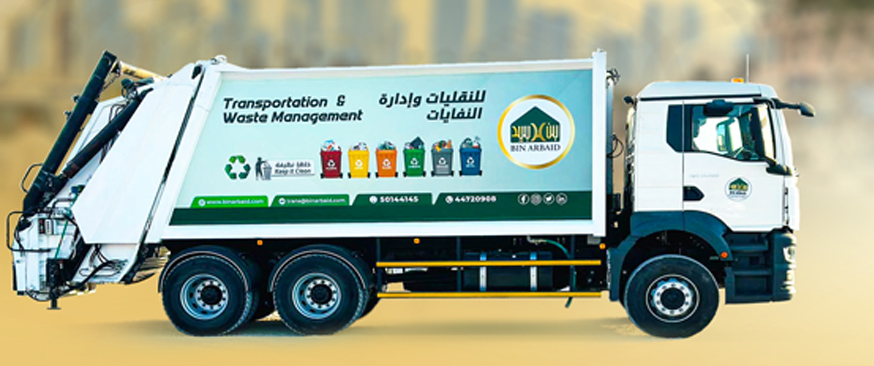 WASTE MANAGEMENT
Bin Arbaid transportation & Equipment W.L.L is a leading Waste Management Service provider in the Qatar. As a major participant in Qatar's Oil, Gas, & Petrochemical industry we strive to conduct our daily business in a secure, safe, injury-free, and environmentally responsible manner. We are committed to:
 Ensure that our operations and business activities comply with all applicable laws and regulations,
 Optimizing resources we consume while minimizing emissions and waste,
 Limiting risk related to our products throughout their lifecycle, and
 Reducing risks in our operations to safeguard our employees, contractors, and the communities where we operate and engage in business activities.